Our History
SALT – Life's Most Essential Mineral
It is well known that since the beginning of time, salt has been a critical part of man's life. It has influenced the location of nations and cities; it has been the cause of wars; it has given rise to a number of superstitions and religious beliefs; and together with air and water, it has formed one of the three foremost ingredients to sustain human life.
At Dominion Salt we are proud of the role we perform – and will continue with – in harvesting salt from the pristine waters of the Southern Pacific, then refining and delivering it safely to a range of diverse industries and destinations around the world.
Our work really does make a difference for the betterment of mankind.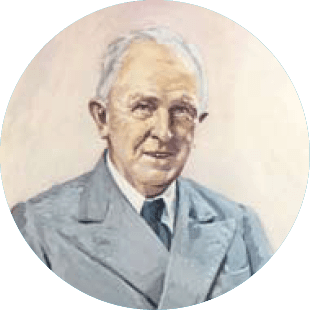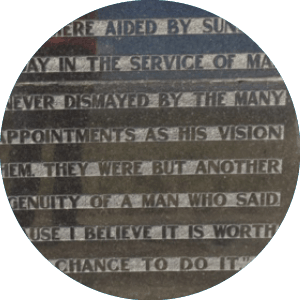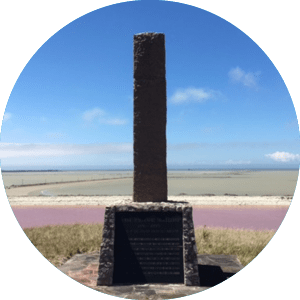 Pioneer of New Zealand Solar Salt Industry
The story of Dominion Salt has been called 'the story of a great New Zealand Industry' and much of the accolade sits firmly at the feet of our founder, George Waldermar Skellerup. With a vision to create salt by the solar method in New Zealand, George Skellerup defied many critics and cynics and proved that with tenacity and a clear focus, anything is possible.
As testimony and since 1949, Dominion Salt has been turning out enough salt crystals at Lake Grassmere to produce a mountain of salt each harvest season, satisfying customer requirements across the country and the globe. To honour George Skellerup, a monument is sited at Lake Grassmere where his entrepreneurial spirit is encapsulated as follows:
Words from Monument erected on "Skellerup Hill" at Lake Grassmere in 1961
The winds of Lake Grassmere, aided by the sunshine and science, work today in the service of man. G. W. Skellerup was never dismayed by the many set backs and disappointments as his vision went far beyond them. They were but another challenge to the ingenuity of a man who said:
"I am doing this because I believe it is worth doing and I have the chance to do it."
Consulting Service
Dominion Salt offers a full range of consulting services for the design, construction and management of equipment and systems to handle salt products. We offer specialised consulting services for the design, construction and management of salt production as well as manufacturing and logistical systems.
Contact our team for further information on our consulting services.